Marvel: Crisis Protocol has been a huge hit. The game is fun and the miniatures are great. So, I've put together a list of foam trays and storage for the game so you can keep those models in perfect condition.
This list will grow in time as more companies put out their own trays and solutions.
Crisis Protocol Foam Trays & Storage
The list is in alphabetical order.
Battle Foam
Right now you can find three options with Battle Foam and their trays are always great.
There is a core set foam tray that you can snag which will hold all the game's contents.
The Marvel Crisis Protocol Core Set Game Box Foam Tray will hold the entire game box contents. It's a great way to protect and organize all of the game pieces, cards and game templates. The game's rule book can be safely stored at the bottom of the box under the foam kit.

Battle Foam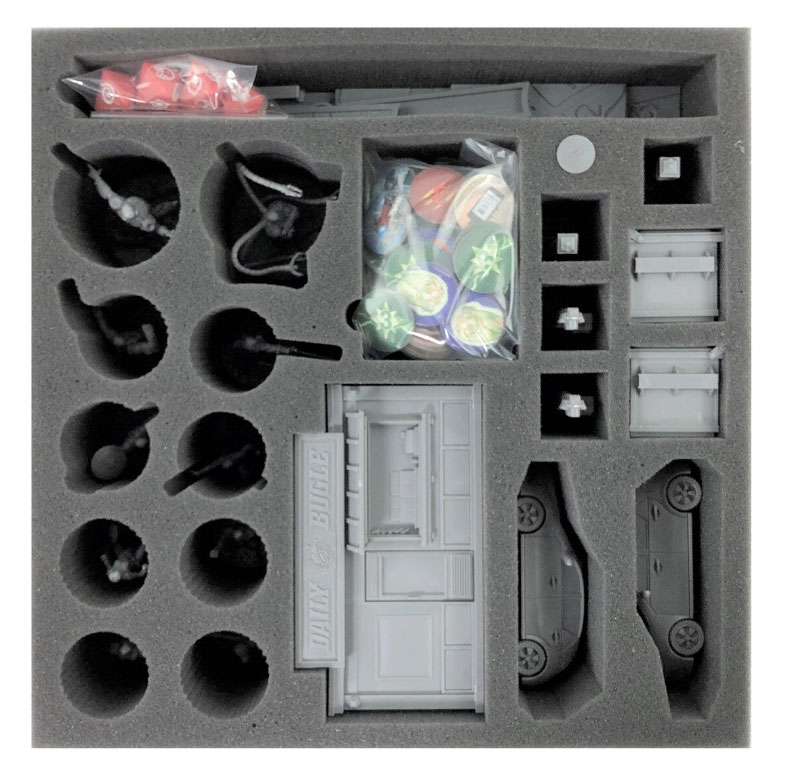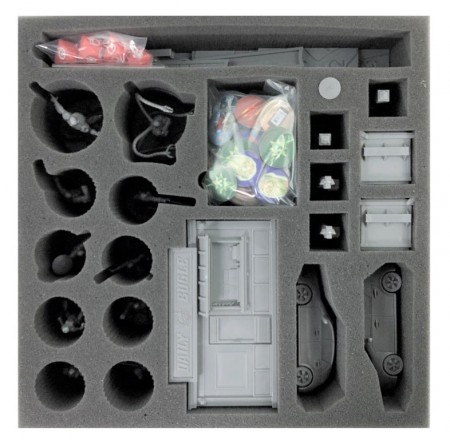 As usual, you're paying a bit of a premium for Battle Foam but the quality is there and it's well worth it.
Battle Foam also has a tray for the Wave 1 characters.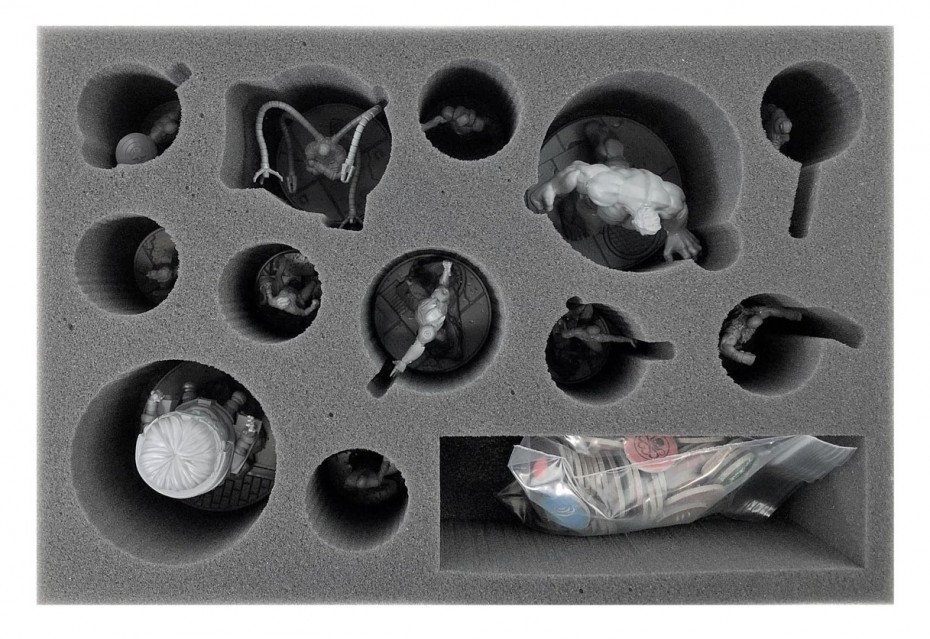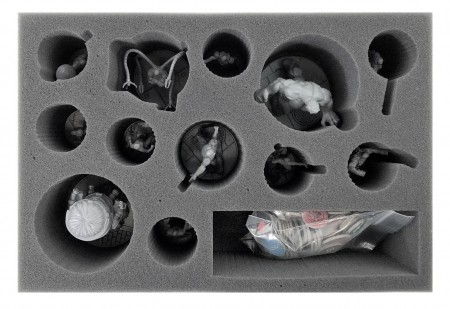 And you can get a tray for the terrain and accessories as well.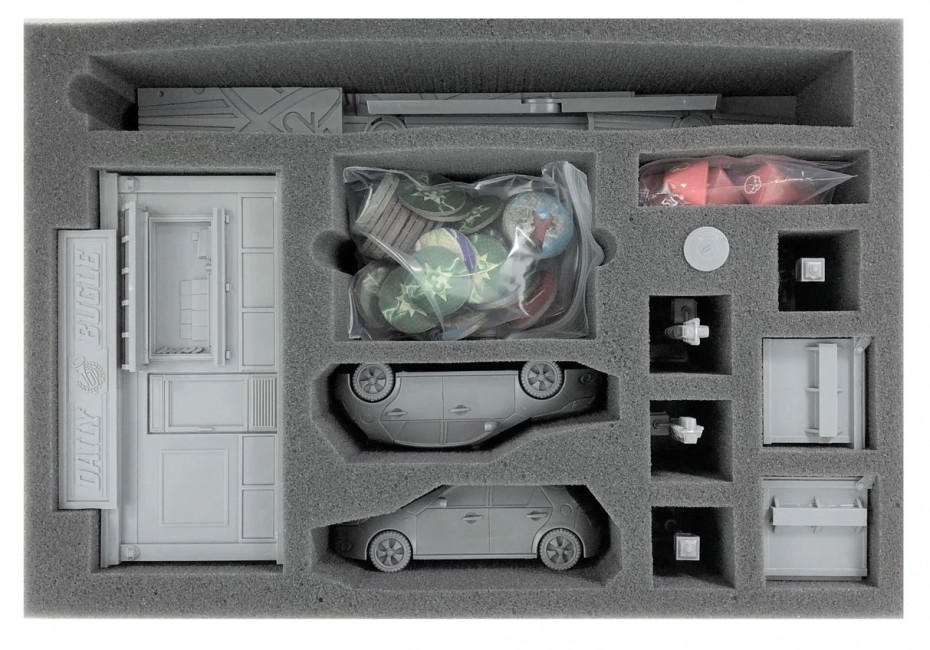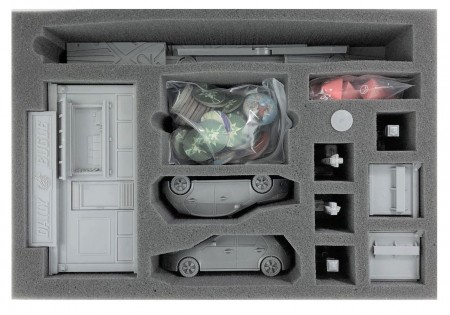 Feldherr
One of the first companies to come out with storage is Feldherr, who is a quality manufacturer of foam trays and cases.
Right now you can find just one option being offered but I'm sure that will expand as the game does.
Feldherr has a game box storage option. This foam tray will hold all 10 characters, the terrain, and all the gaming accessories from the core game.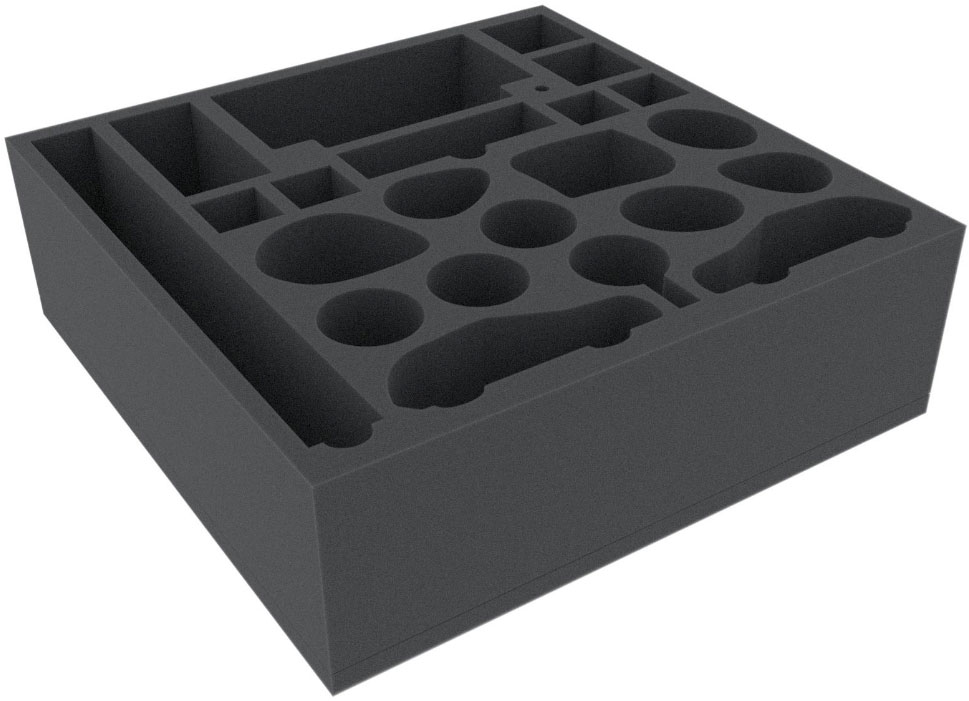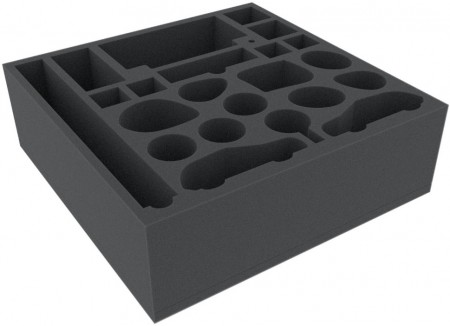 This is a great way to keep everything together and safe. The price is pretty reasonable as well.
KR Multicase
There's a few more options with KR Multicase, though they aren't custom cut as the offering from Feldherr is.
KR Multicase has two pluck foam trays that are suitable for Crisis Protocol:
Then there's a precut tray:
The prices on all these trays are very affordable as well. It's a solid choice and these foam trays will fit into your gaming bags.
General Storage Ideas
So far those are the only options I've found geared directly at Crisis Protocol. However, there are some other options that are more general and perfectly suitable for the game.
The best route, I feel, is looking at the pick and pluck foam options. You can cater these to your specific needs.
Game Plus
A simple pluck foam tray. You can find these in a few sizes from Game Plus; this particular one is 3 inches in depth.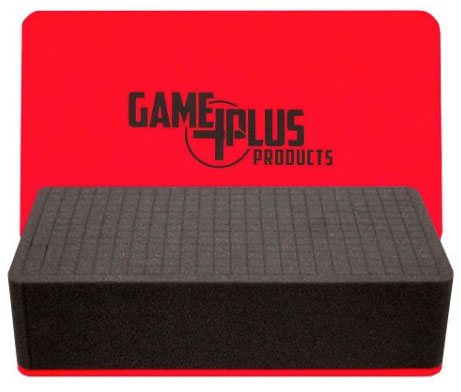 This one is a little expensive considering the above options, but it's designed to fit into a gaming bag.
Prime Time Foam
Prime Time Foam has some affordable selections of pluck foam trays worth checking out. The prices are actually really good.
Here's some of their offerings: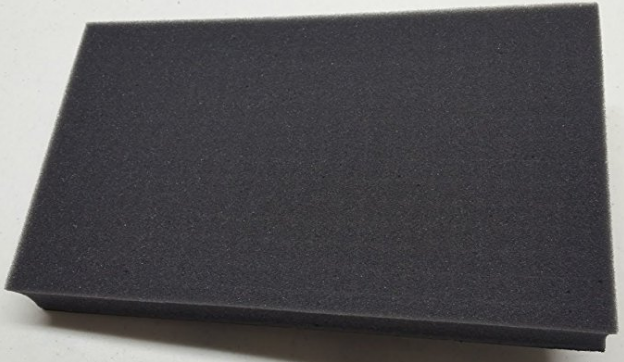 And they have quite a few in-between. You'll find these to be a cheaper alternative to some of the others listed here.
More Options
I have a few articles to cover some of the more general options in more depth. I just wanted to hit some high points here.
Conclusion
I'm sure we'll see more specific options coming out for Marvel: Crisis Protocol pretty quickly, but hopefully these will get you started.