Infinity has become an extremely popular game with some great looking miniatures. Those miniatures need a safe home between battles, right? So, I've put together a list of my recommendations for Infinity game storage to help you find something that works for you.
Infinity Game Storage
The list is alphabetical to make finding something specific easier.
A-Case
If you've considered magnetic storage then you should definitely check out the line of cases from A-Case. Specifically, the A-Case+, which is the smallest case they currently offer.
This is the case I use for Blood Bowl and Warhammer Underworlds. It's a great quality case that stores way more than you'd think. By magnetizing your miniatures, you're gaining a lot more storage over traditional foam. So, you don't need a case quite as big.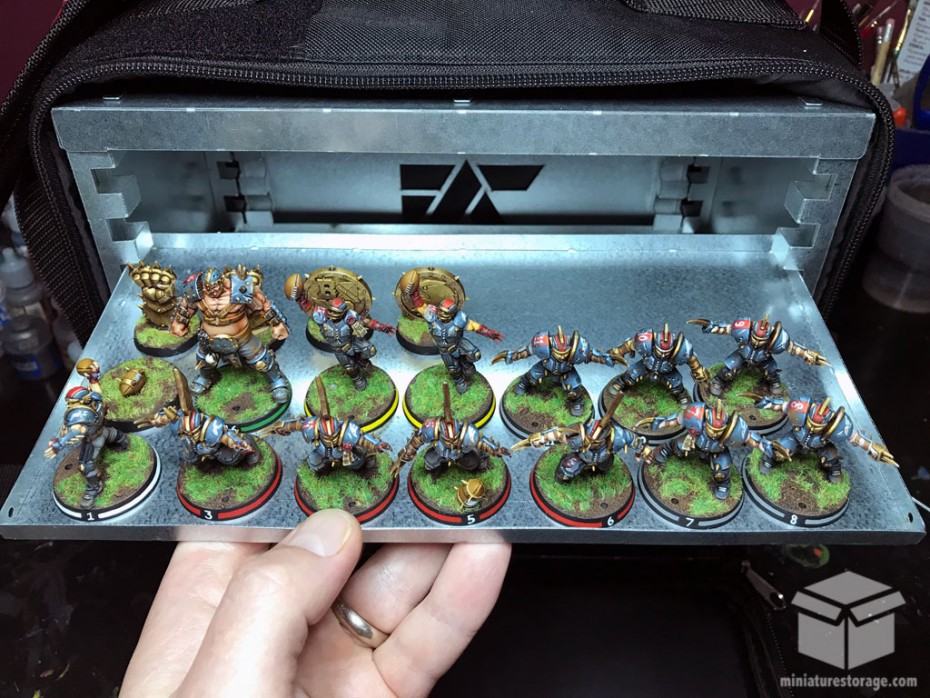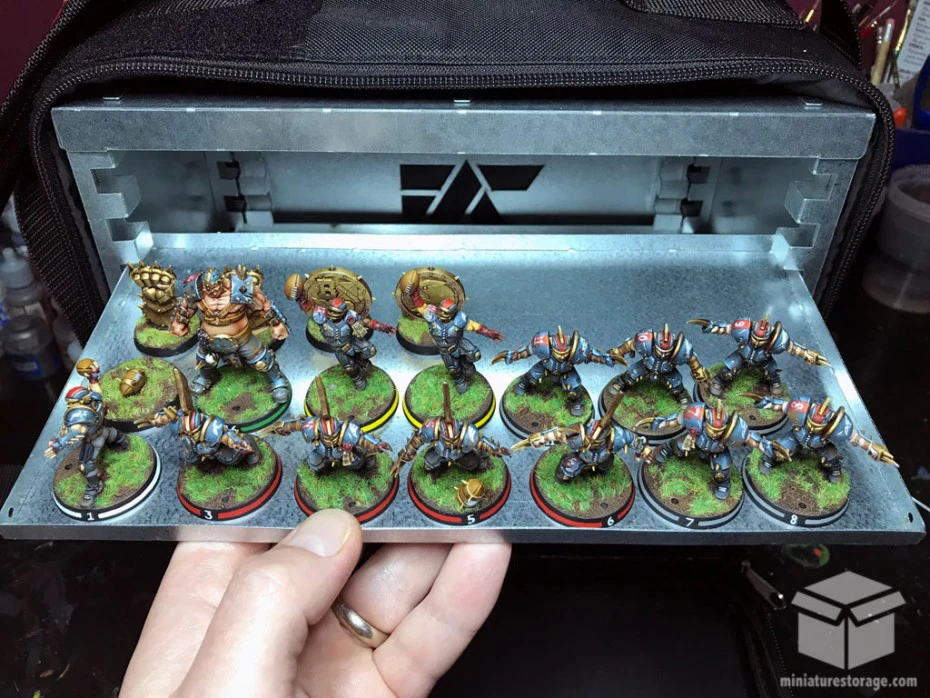 This case is easily my favorite of any you'll see below because you simply can't beat the storage ability for the cost. This case will let you store around 112 miniatures, and the beauty is you don't have to keep buying foam trays.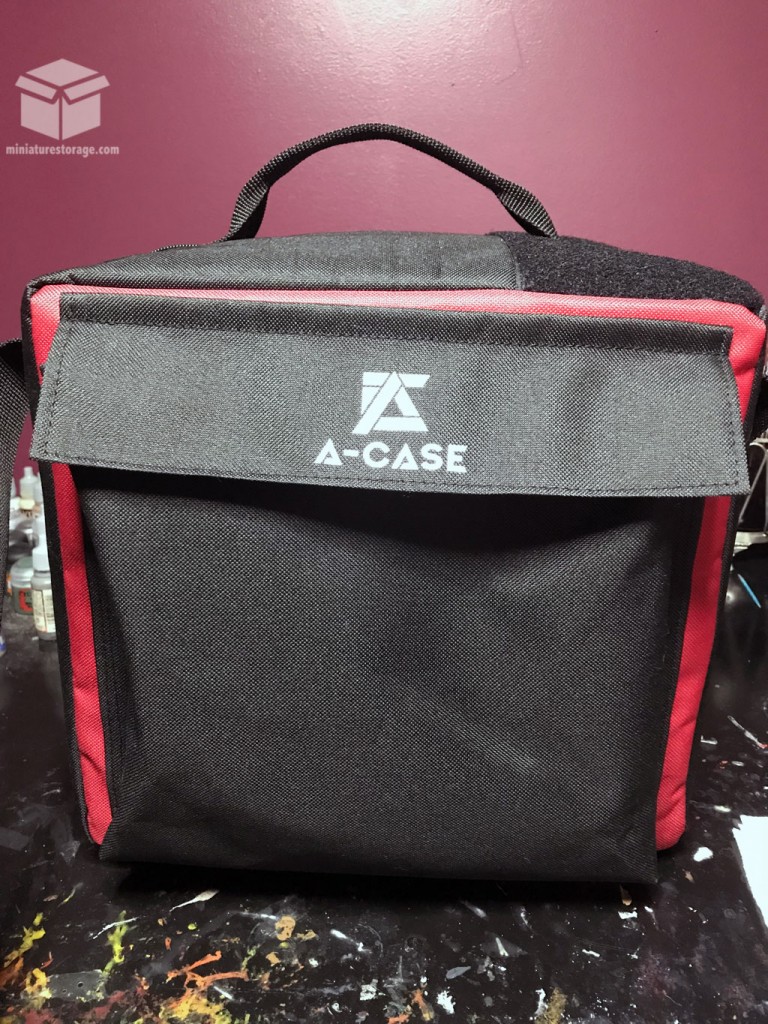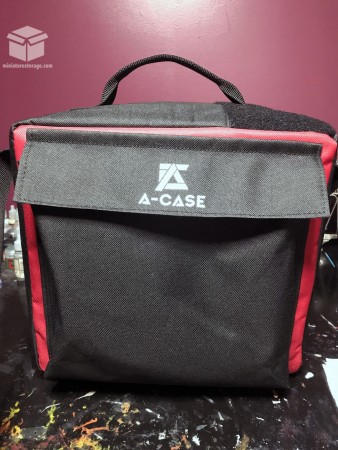 I do have a thorough review on the A-Case+ if you're considering it, which I highly recommend.
Battle Foam
Battle Foam has some cool Infinity game storage specific bags. The bags have the Infinity logo on it.
Now, as expected, the Battle Foam choices are a bit pricey. However, you are getting a bag packed with a lot of foam.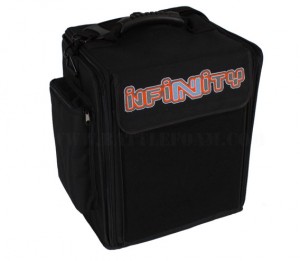 For example, the Infinity Alpha Bag 2.0 Horizontal Standard Load Out comes with 6 foam trays for a total of 10 inches in height of storage.
So, while it may be expensive, it's probably the only bag you're going to ever need too.
You can go a bit cheaper by getting the Infinity Beta Bag Half Tray Load Out. As the name implies, it comes with half of the foam trays but it's also about half the price of the full load out choices.
Bags aside, you can of course just buy some foam trays as well from Battle Foam. The tray prices are about standard for Battle Foam and a worthwhile investment for sure.
Also, Battle Foam of course has options that aren't specific to Infinity. I have an article that covers the P.A.C.K 352, which is a great sized skirmish bag.
Chessex
If you want small and cheap (price) then you should definitely check out the cases that Chessex offers.
There's two cases you can snag from Chessex. Both cases are small and are a hard plastic. The first one will hold 14 miniatures. The other case is the same but will hold 80 miniatures.
There's nothing fancy about these cases, but they're dirt cheap and easily the most affordable cases on the list. If you're trying to find the cheapest Infinity game storage then these are it!
Citadel
Citadel has some high quality cases and the Skirmish case is a great choice for Infinity.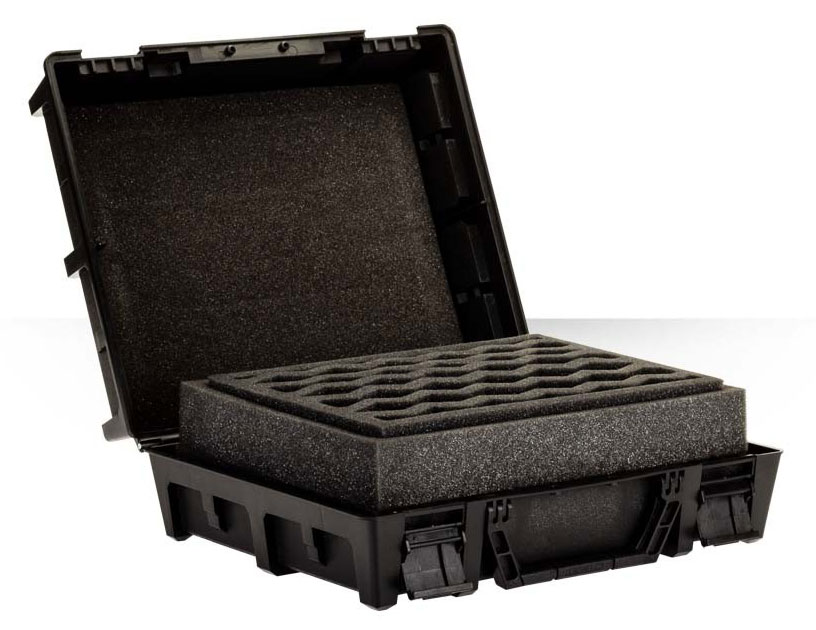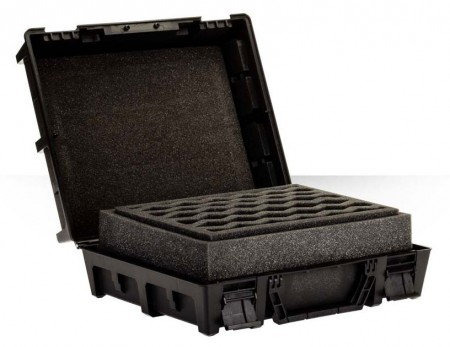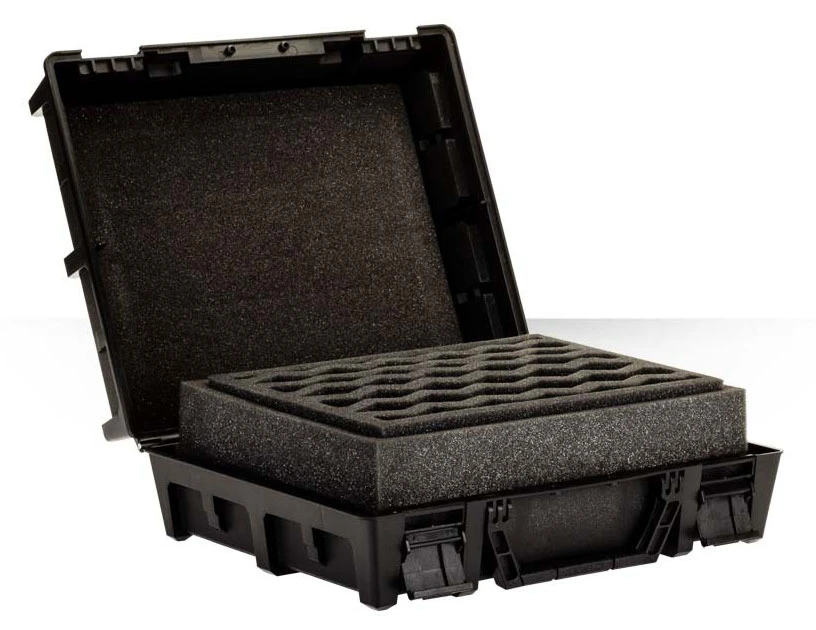 The case is a hard plastic and comes with two layers of custom channel foam, letting you store around 42 miniatures – more depending on size.
The size of the case is on the smaller end, so nothing big and bulky to tote around, at a size of 16.3 x 10.6 x 5.1 inches.
All of this at a good price. You can find cheaper cases, but dollar for dollar this is a great pick.
This Skirmish case is one of the best cases that Citadel offers and is one of my top 3 picks for best affordable cases.
I do also have a review/breakdown of the case if you're interested.
Feldherr
Another quality company to buy from is Feldherr. They also offer some Infinity specific foam tray choices and all are very reasonably priced. Granted, these trays are smaller than those of Battle Foam, but they're intended to fit inside their own line of miniature bags.
Speaking of, there's quite a few choices with Feldherr on Infinity game storage. While not specific to the game, the cases are solid choices.
A favorite of mine is the MEDIUM 135 case. The case is a soft case with a shoulder strap. As the name implies, it can carry 135 miniatures, so more than enough space, and the price is amazing considering.
The MEDIUM 135 is one of my top 3 cheap cases you can buy. Great quality, lots of storage, and an incredible price make this a purchase you won't regret.
Now, if you want to go smaller, and I can't blame you, then there's quite a few options as well.
If you only need to carry around a few miniatures then check out the MINI. It's a small compact case, but still with room to carry 32 miniatures. It's a cute case that's extremely cheap to buy.
You can even buy a MINI Minus. It's like the MINI but smaller, letting you store 16 miniatures. It's also a very affordable option as well.
I could rattle off a ton of Feldherr choices but it may be worth you checking out my article on Feldherr cases instead.
Reaper Miniatures
If you're after another cheap option for a case then look at the Reaper Miniatures case.
Admittedly, the case isn't much to look at, but it's small (10.5 x 9.5 x 3 inches), should let you carry around 30 or more miniatures, and it's super cheap to buy.
The only better deal on an Infinity game storage option would be the Chessex cases mentioned above.
Best Infinity Game Storage Choices
Of the options I've given, these are my top 3 picks for Ifinity storage.
This is a great pick for something that will protect your miniatures and is extremely cheap to buy. A great pick for newer players.
With plenty of storage, this case looks great and is also very affordable for what you're getting.
Going with magnetic storage is the most economical choice you can make. This case is amazing and I can't recommend it enough.
Conclusion
Hopefully I've helped you find a few interesting cases. There's no shortage of choices and I've just presented a few, though some of the better options you'll find in my opinion.