If you're looking for a Battletech case then you're in the right spot. Below you'll find some miniature case options to suit all your gaming and model needs.
Disclosure: Some of the links below are affiliate links, meaning, at no additional cost to you, I will earn a commission if you click through and make a purchase. The commission earned helps maintain this site.
Battletech Cases
The list below is in alphabetical order.
Also, if you feel I missed an option then please let me know in the comments.
A-Case
If you want to try something different then try out an A-Case+.
What's an A-Case+? Well, it's a case system for magnetic miniature storage.
So, to use the case you would need to magnetize your models, which really isn't a big deal (honestly).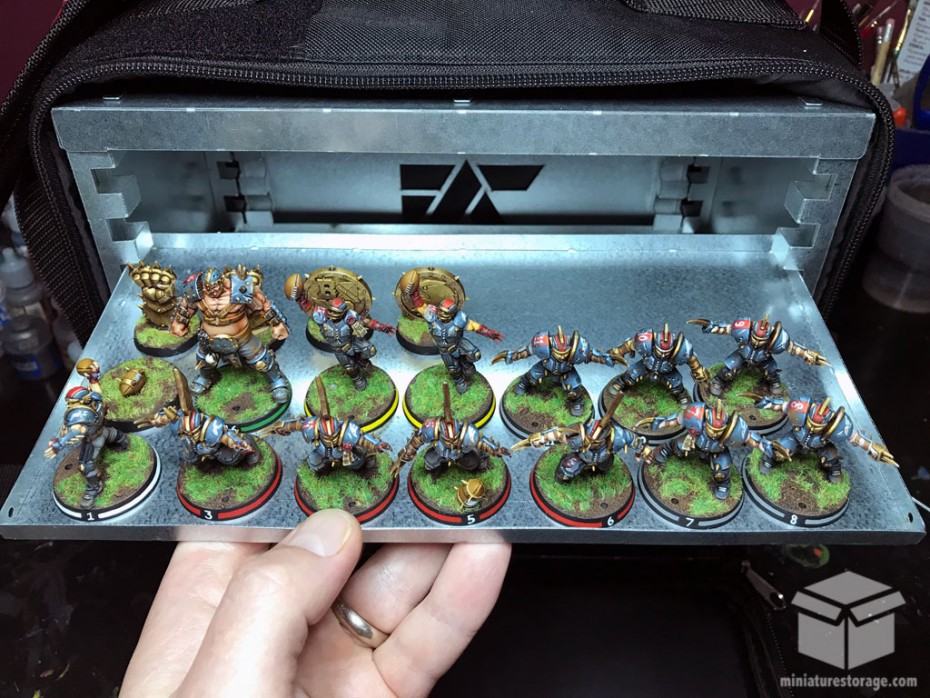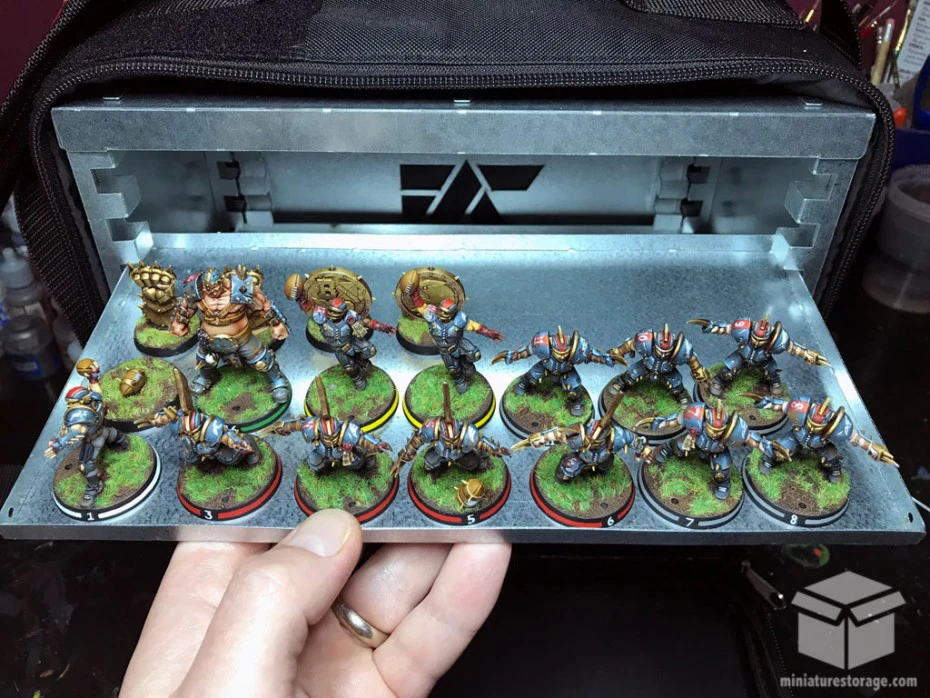 From there, you just slide the trays in and out easily and get your models. It's also a very light-weight option as well, and more economical.
I just love this case in general and highly recommend it to any gamer.
I do have a more thorough review of the A-Case+ if you're interested in this option.
Battle Foam
No surprise, Battle Foam has some tray options for Battletech.
So, there's two choices for trays: small model & large model.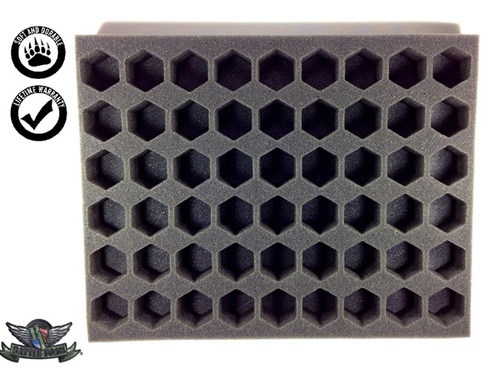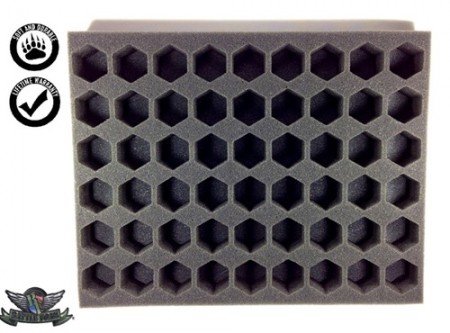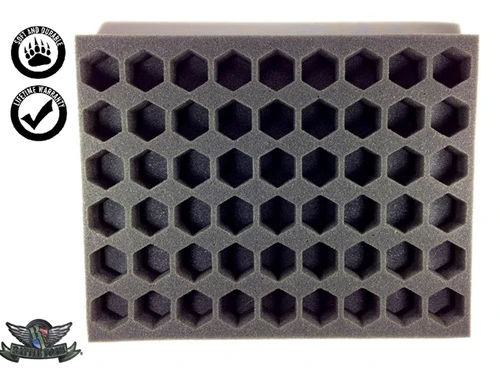 These are pre-cut trays, just drop in your miniatures, and you're good to go.
They're also pretty cheap options when you're talking about Battle Foam.
The trays will fit into various Battle Foam cases, including the ever so popular P.A.C.K. 720 that many gamers already own.
Chessex
Chessex offers a few affordable options suited for Battletech cases.
There's some simple storage boxes that Chessex has, which come with foam, you could use.
These simple boxes are made of plastic and compact in size.
Some of the most affordable options in this list are the Chessex storage boxes which you can find ranging in size from 14 miniatures to 40 miniatures to 80 miniatures.
The only issue with those particular choices is the foam trays are cut and may not be perfect for all your Battletech miniatures. Now, you could modify some of the slots, cutting dividers to combine slots, but maybe you don't want to.
In that case, Chessex also has an uncut storage box you could use. Of course, that means a little work for you, but it also means you get exactly what you need.
Citadel
Citadel has a lot of great cases, but most of them are far larger than you'd need for a Battletech case.
However, they do offer their Skirmish case, which is a smaller, more affordable case.
The Citadel Figure Cases are the perfect way to transport and protect your Citadel miniatures. Containing one set of our revolutionary channel foam, the Citadel Skirmish Figure Case has been specially designed to fit almost any model that we make, any shape and size, quickly and easily without the chore of cutting and shaping to fit.

Games Workshop
The case should let you hold around 60 miniatures, which is pretty awesome for the price.
The case is made of a hard plastic and comes with their special channel foam, which hugs the miniatures to keep them safe in transport.
Now, if you'd like a more in-depth review then I've got one of those to check out.
Feldherr
There's no less than 8 options available from Feldherr for a Battletech case. These are options specific to the game.
So, you can be sure you're getting maximim storage for the game with those particular choices.
Aside from game specific choices, there are a few other ways to go from Feldherr.
If you're looking for something still small, yet customizable, then you can't go wrong with the magnetic box they offer that comes with pluck foam.
The magnetic box is a very light-weight option that's still durable. You should be able to get around 20 miniatures in there, if not more.
Keep it safe and simple with the magnetbox. Thanks to its flat shape, the box is ideal to stow away, to stack and to transport.


By two hidden magnets on the frontside of the box you can open and close the box easily and quickly. The box is made of one coloured box, covered in cardboard. The cardboard is glued on the bottom of the coloured box and serves on the topside as a hinged lid. So, the magnetbox is not only stable, appealing in design and practical in handling but also lightweight.

Feldherr
Feldherr does also have some other magnetic box options if you're after something with pre-cut trays, or even an empty box.
You can also find the MINI Plus, which is a great, small case at a very affordable price.
With the MINI Plus you can fit 32 miniatures in there, plus have room for larger stuff you might need to transport along.
It's a great case option.
If you want to see more offerings from Feldherr, then check out my overview of their miniature cases.
Reaper Miniatures
If you want a really affordable option for your Battletech models, and one that's pretty durable, then check out the case from Reaper Miniatures.
The case is made of hardshell plastic and comes with egg crate style foam. With the egg crate foam you can put virtually anything in there.
The size of the case is 9 x 10.75 x 3 inches. So, it's a modestly sized case that's easy to carry around.
I would say this case is the best value you're going to find.
My Favorite Battletech Case Options
These are the 3 cases I'd recommend checking out.
This is the smallest and least expensive option here. Great for anyone on a budget and not after anything overly fancy.
Another cheap option and with plenty of storage room. The open design means you can fit pretty much anything in there.
This case is small and compact yet offers a lot of storage. It's a great looking design as well.
Conclusion
There's a lot more choices out there, some I've covered in other articles, but these are the options I felt best suited Battletech.
You can dig deeper and check out my article on various miniature cases, as well as my article covering different foam trays.
Hell, I even have an article on making your own foam trays if you want to go real cheap.